Q&A: Chef Matt Levin talks Adsum, Square Peg, kitchen podiatry
Posted by A.D. Amorosi

On Monday we got the drop on putting up menus for Square Peg — chef Matt Levin's high-end comfort food salon with Barry Gutin and Larry Cohen (Cuba Libre, 32 Degrees) at the one-time home of Marathon Grill at 10th and Walnut. The menus read like a delight, with all-day breakfasts, meatball sandwiches and meatloaf with smashed potatoes (both with Levin's own beef mix) and a daily plate selection including items Levin brought from Adsum, such as homemade pierogies fried chicken.
Now, we snagged Levin, who'll launch Square Peg with a series of soft-open dinners on March 21 (soft-opening lunch starts in April), for a Q&A. He's been busy this week playing with his brand-new fryer, taste-testing spiked-up milkshakes and getting his feet wrapped. You'll find out below what that means after the jump.
Meal Ticket: I have a couple of quick questions that have nothing to do with Square Peg. What were you doing tweeting Angelo Sosa to come visit you? [Sosa is the Top Chef contestant who worked as Jean-Georges Vongerichten's exec sous chef at Spice Market and currently owns Social Eatz in NYC]
Matt Levin: I can't discuss that at all.
MT: Are you looking forward to shining shoes at Hop Sing Laundromat? [He and chef Kevin Sbraga lost a Super Bowl bet to Hop Sing owner Lêe]
ML: Totally. I love that place. I've been in there like six times during his build-out and made the soft opening night like midnight after I had dinner at Pumpkin.

MT: Adsum. You wanted your own place. You got your own place. It was a success. Then you left. Why?
ML: I wasn't able to make enough money to live. Honest. It's something I'll do again, but just under different circumstances.
MT: From the look of Square Peg's menus, you're continuing much of what you started at Adsum, the whole comfort food thing.
ML: It's definitely food I would eat and having fun cooking. It's actually a joy doing something more casual — not to be taken so seriously — as the high-end food I've done. It is refined, don't get me wrong. It's just a little more everyday.
MT: What are you doing here that you couldn't do at Adsum?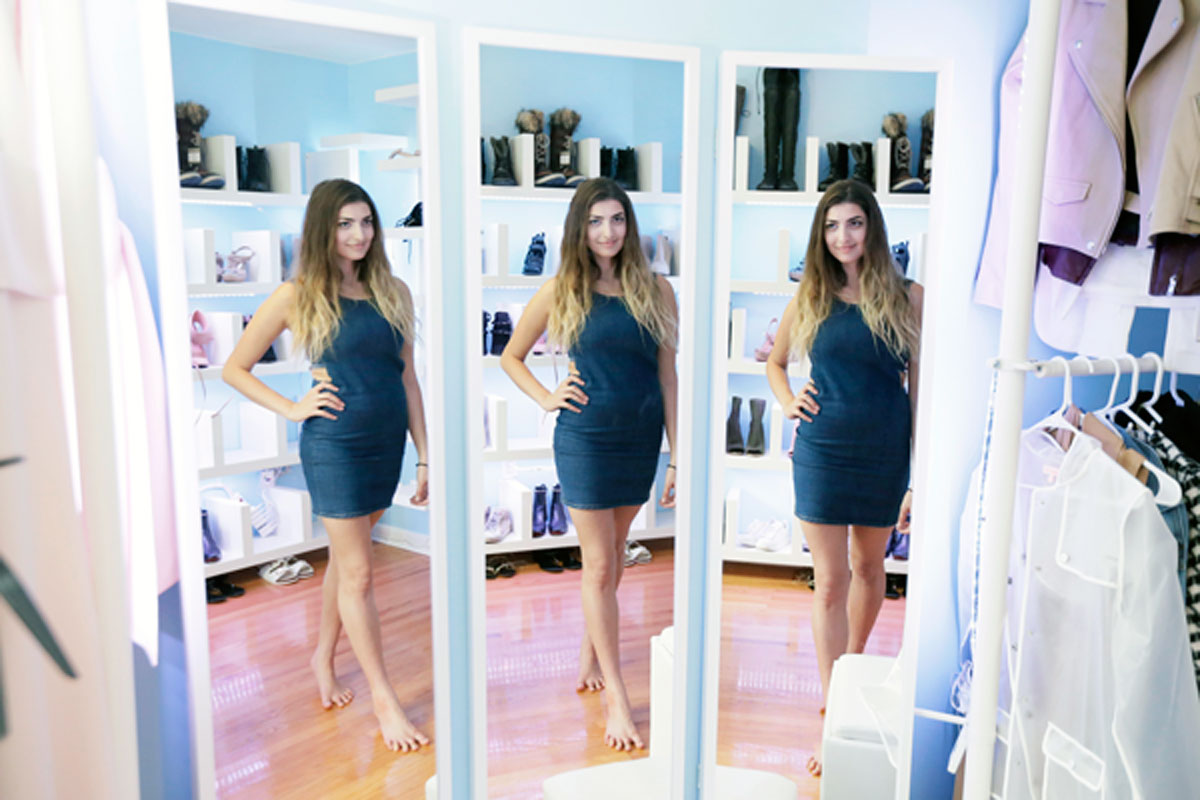 ML: Well, I've got my proprietary burger blend, domestic grain-fed cows from Maine. The bulk of the cut is brisket. Nobody in the city does poutine [the Canadian fries, curds and gravy dish] the way I do as a breakfast dish. The fried chicken will be totally different than what I did at Adsum because now I'm brining it in pickle juice. Mostly, though, it's the way that I can do things here. There are a lot of differences. My kitchen here is four times the size. I have a prep team. The cooks will be more focused on turning out food rather than spending so much time worrying about their mise en place. Everything here is recipe-d out. If I wanted to write a cookbook, all we'd have to do is hit "print."
MT: So it's about space, access and organization.
ML: Yes. Look how great the menus came out. We have actual menus. I was able to develop an actual physical menu, from artwork, fonts to design. The help I get is amazing, from the front office to the line cooks. No more home printer, where I'd write the day's menu on a yellow legal pad, someone typed it into a Word document and that'd be it. Square Peg is a lot different and advanced from Adsum.
MT: Funny that for a place that isn't yours, you have more freedom to be yourself.
ML: Exactly. That's mostly because Barry and Larry give a shit. They have my back, Larry in particular. Case in point: One of my chefs and I — we're a little overweight — and we were complaining that our feet hurt. I mean to ourselves. Just talking. But Larry overheard us. He says hold on a second. Within 15 minutes, his podiatrist was here in the restaurant to tape our feet up and support our arches. That doesn't happen. That's crazy — a podiatrist making house calls at a restaurant to make sure a cook's feet are OK. Only Larry Cohen would have that sort of moxie.  My sous chef is getting his feet wrapped as I speak, then it's my turn.
MT: If you had to eat your own Square Peg menu today, what would you have?
ML: The fried chicken. Not only did I change the recipe, but those guys were nice enough to buy me a pressure fryer, a brand-new Henny Penny fryer that cost well into the five digits. I have yet to fire it up — the guy had to show me so I don't blow myself up — so I'm champing at the bit to try it. It will taste even better than usual fried chicken, I can assure you of that.
View the original City Paper article.
_ _ _ _ _ _ _ _ _ _ _ _ _ _ _ _ _ _ _ _ _ _ _ _ _ _ _ _ _ _ _ _ _ _ _ _ _ _ _ _ _ _ _ _ _ _ _
  Philadelphia Magazine – March 2012
"Philadelphia Is Anti-Olive Garden" – Chef Matt Levin is used as an example of Philadelphia restaurant owners and operators who choose to produce niche, specialty dishes rather than open a highly accessible restaurant which is guaranteed to bring in money. Square Peg is mentioned as Levin's newest venture.
  Philadelphia Inquirer – March 11, 2012
"Square Peg Sets Its Soft Opening" – Update on the restaurant's soft opening, including prices and example dishes.
  City Paper – March 12, 2012
"Square Peg Starts Serving March 21" – Reports of Levin seen going in and out of the restaurant over the weekend in preparation of our soft opening.
  Grub Street Philadelphia – March 13, 2012
"Square Peg to Begin a Not-So-Secret 'Preview Period' Next Week" – Information on our soft and hard openings with examples of menu offerings.
  Philly Burbs – March 13, 2012
"Square Peg to Open in Philly on March 25″ – Update on Square Peg's preview period and menu.
  Philly Eater – March 15, 2012
"We Want to Eat the Entire Square Peg Menu" – On Square Peg's soft opening, featuring the new menu.

Thrillist – March 19, 2012
"Square Peg: Your new place to get cheese steak pot pies" – A humorous introduction to Square Peg's dinner and beverage fare.

Foobooz – March 20, 2012
Square Peg is first up in a slide show of spring restaurant openings Foobooz is most eagerly anticipating.
  Eater Philadelphia – March 21, 2012
"Square Peg Opens at 4:30 PM Tonight" – Reports of the restaurant's soft opening, and a load of information on the décor, accompanied by a slideshow of photos.
  Foobooz – March 22, 2012
"Square Peg Survives its First Night" – Matt Levin divulges how the first night of Square Peg's family-and-friends preview turned out.
  Zagat – March 28, 2012
"Square Peg Opens in Wash West" – Profiles Square Peg's menu options, décor and beverage program. Includes a great slideshow of photos by the reviewer.